The Solar Source Advantage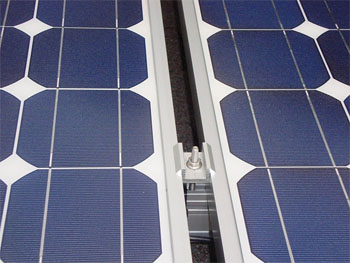 Solar Source has been serving Central Florida for over 36 years and we have installed over 60,000 systems throughout Florida. We are the oldest and most reliable solar company in the area. Beginning with our initial consultation to the installation and maintenance in the years after the installation, the Solar Source experience is truly superior to any other solar company. There are a number of things that make us unique.
Best-in-class equipment
In our 36+ years of installing solar panels and solar equipment we are familiar with all solar technologies, products and in many cases we have been instrumental in the development of new solar products. We know from experience what works and what doesn't. Using inferior equipment and components can result in not getting the maximum amount of electricity out of your system and/ or a system not lasting as long as it should.
First run/ top performing components
Using top rated equipment is only beneficial if the components holding it together are top quality and can withstand Florida's humidity, heat, high winds, tropical rains and of course, hurricanes. Lesser quality components tend to deteriorate much faster resulting in a degradation of the entire system. A "cheap" solar system is almost always the most expensive to own and typically produces less energy.
The Solar Source 4 Step Process
Our step by step methodical approach to evaluating, designing and installing your solar system Read more…
Solar Source only uses highly trained and certified designers and technicians
Our staff is the best in the business. They are highly trained and are NABCEP Certified.
Installing solar using Solar Source is a complete turnkey service
From beginning to end our service is unbeatable. From our initial evaluation and matching your expectations to results, to pulling permits, to obtaining inspections, Solar Source does it all for you. This is beneficial because we coordinate each project in-house reducing the possibility of delays, owner stress, and unforeseen issues.
The best service and maintenance department anywhere in Florida
We don't install a system and disappear. We are absolutely committed to your ongoing satisfaction with your solar system whether it is an entire system, solar hot water heater, or a solar pool heater. There isn't any solar issue we haven't seen in our 36+ years in business and there isn't any problem we can't handle. Our service department is available 24 hours a day and 7 days a week for emergencies. Call anytime and you will speak with a person who is concerned about your well being and can help with any issues you may be having.
The best warranties on parts and labor
We assemble all of our solar systems and solar panels at our local facilities. We are so confident in their ability to perform and outlast our competitors products we are willing to back it up with an outstanding warranty. We guarantee our workmanship on every system we install.
What People are Saying About Solar Source
"I had several companies talk to me about solar panels for the pool and hot water. None of them could do solar electric...and in the end, the Superior Solar pool and hot water installs were 25 - 35 % cheaper than the others. The PV (Solar Electric) was the clincher."
John Young - Winter Springs, FL