Our Reviews
Video Testimonials
Google Reviews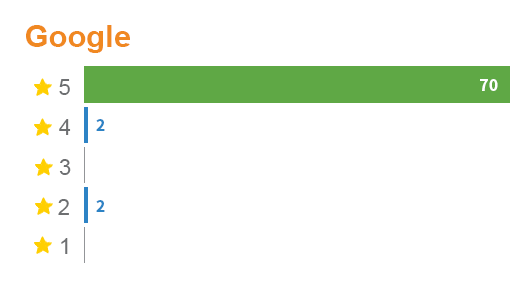 Friendly, efficient and professional. I would recommend this company to anyone looking for solar panels for their pool. We love our panels and the pool is warm and toasty, even with the temperatures being in the 70's during the day and 40's at night.— Susan C, Google


Superior Solar did a great job installing a replacement system. Everything the did was on time and very professional. Thank you!

— David G, Google
Superior solar has been great to work with. They really care about their customers and follow up whenever there is a problem. — Steve M, Google
---
We had our solar pool heating system installed by Superior Solar last year and have been very pleased. They came out and reviewed our home and pool setup and came up with a detailed system design that met our needs. They even helped prepare the paperwork needed for our HOA architectural review. The installation crew did an amazing job and left us with a clean, professional-looking system. After a nightmare of a pool build (another story entirely), it was so refreshing to have the final piece of the system go so smoothly and pain free.

The system works as good, if not better than advertised. We were able to maintain a pool temp of 90 degrees (could have been higher if we wanted) until late the October, early November time frame.

I highly recommend Superior Solar to anyone looking for a pool solar system. They are a first class operation with an excellent product and professional staff. — Brian M, Google
---
I thank Superior Solar for inspecting and evaluating my solar system following Hurricane Irma.

I was quite concerned that these panels might have been ripped from the roof or might have sustained great damage during this particular storm.

I am happy to see that was not the case and that Superior Solar provided great customer support and service following the storm. — William G, Google


Facebook Reviews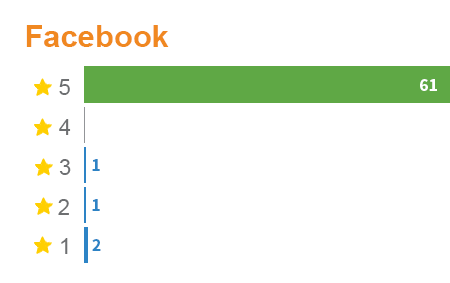 Last year we had a pool installed and the good fortune of having the solar installed by Superior Solar. The job was designed and installed in a short period of time and has worked very efficiently. I was very pleased that the entire project went so smoothly and I am looking to having Superior Solar do another installation on a home that I own.

— Joseph S, Facebook

Superior Solar came recommended and I will also recommend them to others. Service was prompt, timely and with a smile! — Gail S, Facebook
Met with the leadership team at Superior Solar yesterday, and they all proved to be highly passionate about getting the best Solar Power products to their customers. They demonstrated a thorough knowledge of the systems, and take their business very seriously. On top of all that found out they've done projects with NASA! Great experience with some great people! — Johnie R, Facebook
---
I had an awesome experience with Superior Solar installing my solar pool heater. The sales guy was very knowledgeable and designed the perfect sized system for my pool. He was very good at explaining the benefits of their system without over promising what it can do. I had a temperature of around 70 degrees in the pool before the solar heater and now it consistently gets up to 80 degrees when the weather is nice and this is February. I was swimming on Super Bowl Sunday.
The install guys were great as well. They answered all my questions and taught me how to work the system and even set the timer on the pool pump and adjusted it so it worked better. I couldn't be happier with the product, customer service and installation. No need to look anywhere else for a solar pool heater. Superior Solar is well worth it and you will not regret the purchase.
— Thomas P, Facebook
Angie's List Reviews

Great JOB!! They arrived as scheduled and completed the installation within 2.5 hours. The

installation was fast, neat and accurate, and it looks and works GREAT!

— Rodney P, Angie's List

Very professional and punctual. Efficient crew and had the system hooked up in no time. We are

very happy with the finished product and highly recommend them.

— Tamara F, Angie's List
Excellent - Our sales rep and did a great job making everything easy and the installation went exactly as planned. We are extremely happy with the results. Our pool is under a screen and shaded by trees, so it used to be too cold to get into, but the solar panels have brought the water temperature up to the mid 90's and we can finally enjoy our pool. — William H, Angie's List
---
If you are looking for top quality solar panels to heat your pool or water heater, you need to select Superior Solar. The professionalism from the sales experience, installation and post installation has been nothing less than spectacular. The quality of the product is the best on the market and I can make the most of my pool investment by using my pool year around. — Jeffrey B, Angie's List
Solar Reviews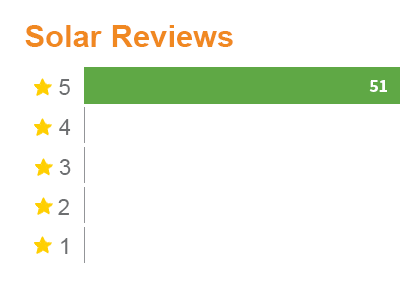 Superior Solar was truly a superior solar company. They had exceptional service, they were very nice and it works even better than I expected. And it looks much cleaner and better than my neighbor's system too. Their 32 year history is a big part of what sold me and I highly recommend them. Truly a professional company. — Nate D, Solar Reviews

Best price
Best people to work with
Best products

— James C, Solar Reviews
Hard to find this kind of company nowadays. They were professional and personable every step of the way, and our system is performing better than expected. Kudos!! Keep up the great work!
— Henry A, Solar Reviews
---
I interviewed several companies and the customer service and responses from Superior Solar were always better than the competition. It took us 4 months to say yes and they were patient throughout. We purchased a system which included solar electricity and solar water for our home. The install went very well and through it all - we felt appreciated and respected with our questions and any concerns for a huge learning curve on our part. Thank you for being a company that understands customer service.
— CJ R, Solar Reviews
Yelp Reviews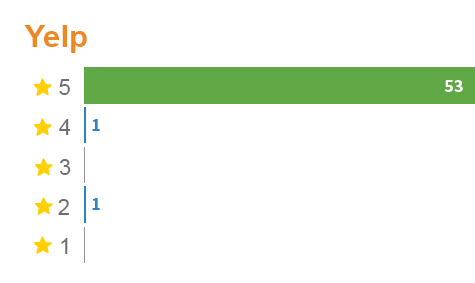 We chose Superior Solar to install solar panels on our new home because of their skills and the quality of their installation on panels for our previous home as well as other family members. The job was done quickly and we can now heat our pool as needed.

— Jan S, Yelp

I was worried that the whole process would be a nightmare and take so much time. I had a 10 minute phone call and 4 days later had a full pool heating solar system installed. My pool water jumped 15 degrees in one week and we were swimming in march. These guys are awesome!

— Andy N, Yelp
Excellent customer service!!! Our professional sales person took the time to answer our many questions and guide us through the installation process. He delivered on his promise of a quality product with professional installers and my family and I look forward to many fun days in our newly solar heated pool. I highly recommend the entire staff at Superior Solar. My husband and I are so thrilled with our pool solar panels that we plan to speak to Superior Solar about solar hot water and electric. — J G, Yelp
---
Incredible company. They stand by their warranty and will do everything necessary to make things right. They had taken care of our roof expeditiously and in a timely manner. I recommend this company 100% for anyone desiring to put solar panels in. Thank you, Superior Solar. — Tim R, Yelp
Houzz Reviews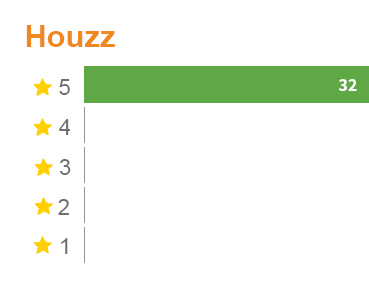 We went out to 3 contractors for quotes etc, Superior Solar came out extremely well. The lead engineer and workforce duly turned up on time, and a pleasant relationship enveloped with them. They took time out to explain the fittings and the controls were all pointed out and explained. All in all a very well presented and completed project. With the weather that Florida has,with long hours of sunshine etc, I cannot think of a better way to be using the natural powers of the sun than using Solar panels, and would I recommend Superior Solar, you bet I would.

— Malcolm T, Houzz

Superior Solar installed solar PV panels on my roof. The sales person was very patient and answered all questions about the project. Besides Superior Solar workmanship of the crew which was outstanding, they always arranged follow-up service as requested such as maintenance, technical instructions, repair etc., and always in a timely manner. Overall the professionalism of the install was excellent and the follow-up service after the sale is A+. — Orlando R, Houzz
My Wife and I were looking to add solar heat to our pool. When we started looking we saw that Superior Solar far exceeded and stood out from all of the other solar companies. After agreeing on a price they set a date to install the panels within the week. We are very happy with the product and warranty. Excellent!! — Thomas, Houzz
---
I chose Superior Solar for our pool because of their professionalism, knowledge and attentiveness to answer our many questions. They took the time to explain exactly how it works, warranty and always kept me well informed during the permitting and installation. We're very happy with Superior Solar and recommend to all. — Heather A, Houzz
Porch Reviews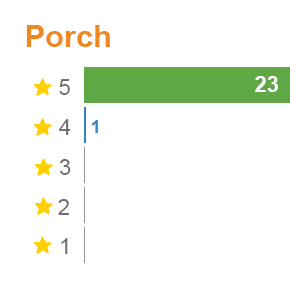 We are very happy with our solar panels and impressed with the service we received. Company was responsive and communicated well regarding installation. We had a squirrel chew through one of the coils soon after they were installed and they came out the next day to repair the coil free of charge.

— Rusty P, Porch

We had a great experience with Superior Solar! We got our new pool heated a few months ago along with two attic fans. We could not be happier with the experience and products! They showed up on time and completed it in one day!

— Rebecca B, Porch
I have used Superior Solar on many of my jobs and they are by far the BEST Solar Company in Florida. My jobs have been on budget, time and completed as stated. I have referred them to many neighbors and they thank me for putting them together. — Clark W, Porch
Scroll