Discover the Benefits
Hot water heating costs make up 25% to 30% of the average home's electric bill.
Tax Credit.
Solar water heaters qualify for a 30 percent Renewable Energy Federal Tax Credit from the government and rebates from many local utilities.

Clean Power.
Traditional electric water heaters emit two tons of CO2 into the atmosphere on average. Solar water heaters use clean power and produce no greenhouse gas emissions.
Zero Upfront Cost.
Go solar now, with no money down. With our financing options, you won't need to pay a single cent upfront to make the switch to solar energy.
How It Works
The way in which solar hot water systems, or solar thermal systems, operate is simple. Solar panels are heated from the sun and the water that runs through them also gets heated. The heated water is then ready for use.
Active Systems.
An active solar hot water system uses a pump that circulates water through the system. Active hot water systems will reduce water heating costs by up to 90%. There are two types of active systems: direct circulation (open loop) and indirect circulation (closed loop).

Passive Systems.
Passive solar hot water systems don't use pumps; they rely on convection. They supply up to 75% of home hot water, with a fast payback (3-5 years) and lower installation costs. While less efficient, they're reliable, lasting, and can cut water heating expenses by 75%. Two types: integral collector and thermosiphon.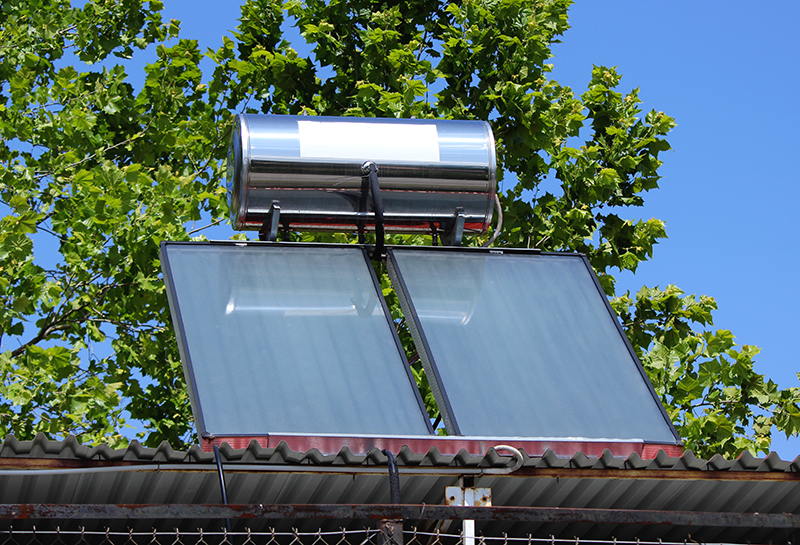 What People Are Saying About Solar Source
What a wonderful company to work with. Every step from purchase to completion was a breeze. They know their business and they guide you through all of the steps. The gentlemen doing the installation explained the steps as they did the installation! And the paperwork and contact to the electric company made going solar a double joy!
Chose Solar Source based on a friends recommendation. I was not disappointed. They were friendly, easy to work with, on time, clean workspace, and the system is working well. Our pool is up 15 degrees in the first two weeks even during this cold February for Florida. I definitely recommend them.
Great price and first class installation. Even the building inspectors were impressed. All of their team, from sales to installers were very very professional and a pleasure to work with. 3 months now and zero issues. Love my solar system!!
Solar Source did a good job of installing panels on our roof. The workers were nice and seemed quite knowledgeable. The job was completed in February of 2021 and we've gotten our first monthly Duke Energy bill since then--$13.82. Can't wait to see if this low cost holds up throughout the year.
OUR SERVICES

Say goodbye to high energy bills with our solar panel solutions.