Capturing the Power of the Sun
A Gallery Showcasing Our Expertise and Quality Workmanship
Discover the Benefits
With rapidly increasing energy costs across our entire state, you may have noticed more of your neighbors installing solar panels on their roof. For most, installing solar can result in an immediate reduction in what you're spending every month on your power bill. It just makes sense!
Lock-In Low Rates.
Utility costs are rising and subject to unpredictable spikes. Lock-in low solar energy rates to know exactly what you'll be paying each year.
Production Guarantee.
Solar Source offers a 25-year production guarantee on every solar electric system!
Zero Upfront Cost.
Go solar now, with no money down. Our financing options make photovoltaic systems an affordable option for every homeowner.
WHY CHOOSE SOLAR ELECTRICITY?

Photovoltaic electricity has been the fastest-growing energy technology over the last decade. The system comes with a 25-year warranty and is built to last decades.
Return on investment.
Installing solar in your home is one of the safest investments you can make. Solar Source provides solar PV systems for less than what most people pay for utility-fed electricity. As electricity prices continue to rise, your PV system will continue to supply electricity at today's rates and your savings will grow.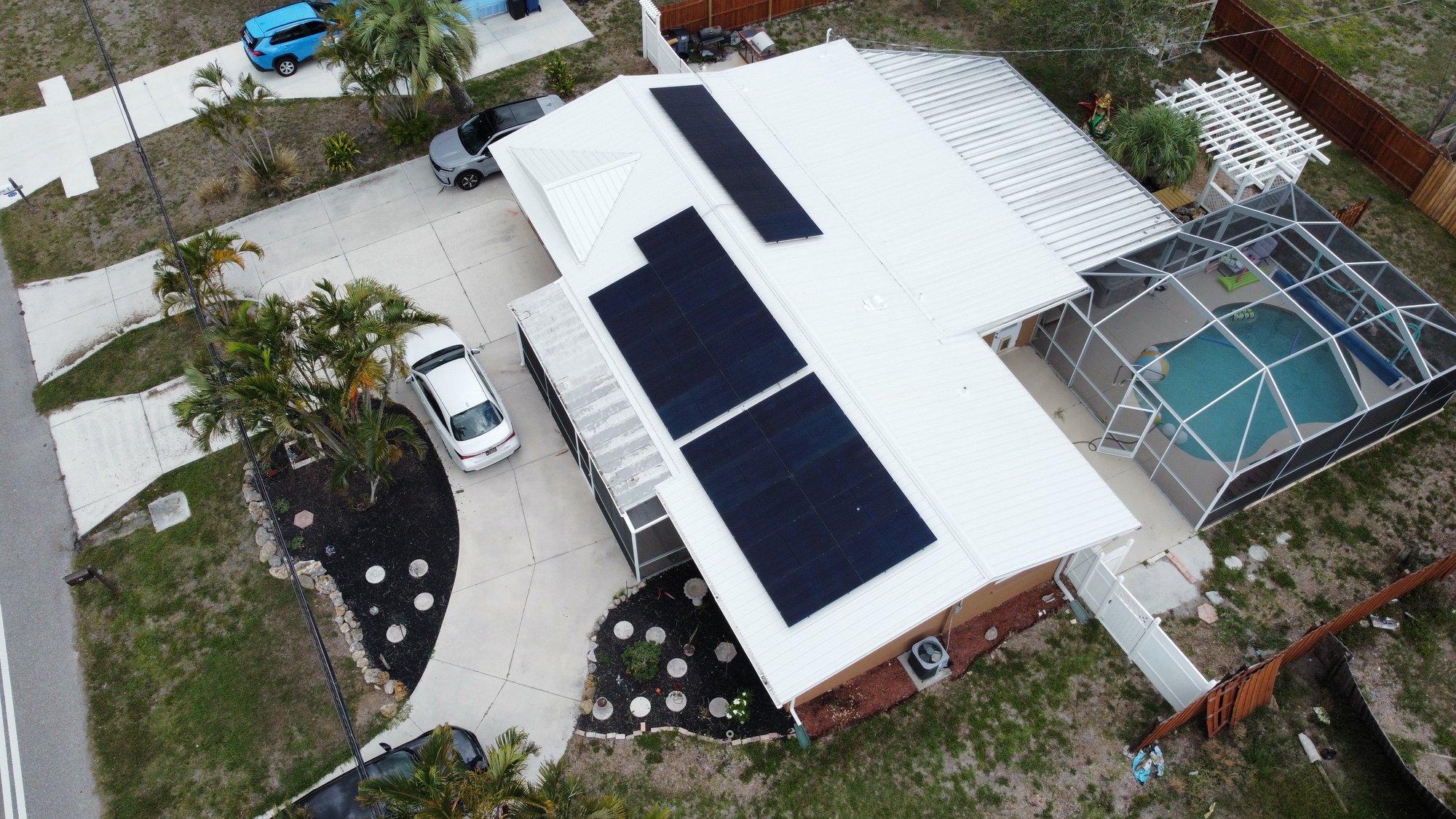 What People Are Saying About Solar Source
What a wonderful company to work with. Every step from purchase to completion was a breeze. They know their business and they guide you through all of the steps. The gentlemen doing the installation explained the steps as they did the installation! And the paperwork and contact to the electric company made going solar a double joy!
Chose Solar Source based on a friends recommendation. I was not disappointed. They were friendly, easy to work with, on time, clean workspace, and the system is working well. Our pool is up 15 degrees in the first two weeks even during this cold February for Florida. I definitely recommend them.
Great price and first class installation. Even the building inspectors were impressed. All of their team, from sales to installers were very very professional and a pleasure to work with. 3 months now and zero issues. Love my solar system!!
Solar Source did a good job of installing panels on our roof. The workers were nice and seemed quite knowledgeable. The job was completed in February of 2021 and we've gotten our first monthly Duke Energy bill since then--$13.82. Can't wait to see if this low cost holds up throughout the year.
OUR SERVICES

Say goodbye to high energy bills with our solar panel solutions.