TURNKEY EPC PROVIDER
Solar Source is a one-stop turnkey contractor. We are licensed General, Solar, Electric, and Roofing Contractors. We hold all applicable licenses required for work we perform. We self-perform rooftop, ground mounts, carports, energy storage, and specialty projects.
Capturing the Power of the Sun
A Gallery Showcasing Our Expertise and Quality Workmanship.
Our Diverse Commercial Portfolio and In-House Expertise
Our commercial resume includes public utilities, theme parks, museums, zoos, military bases, universities, government facilities, convention centers, and more. We have all the resources in-house to make your project a success. Additionally, we can access our vast network of professionals trained through Solar Source Institute.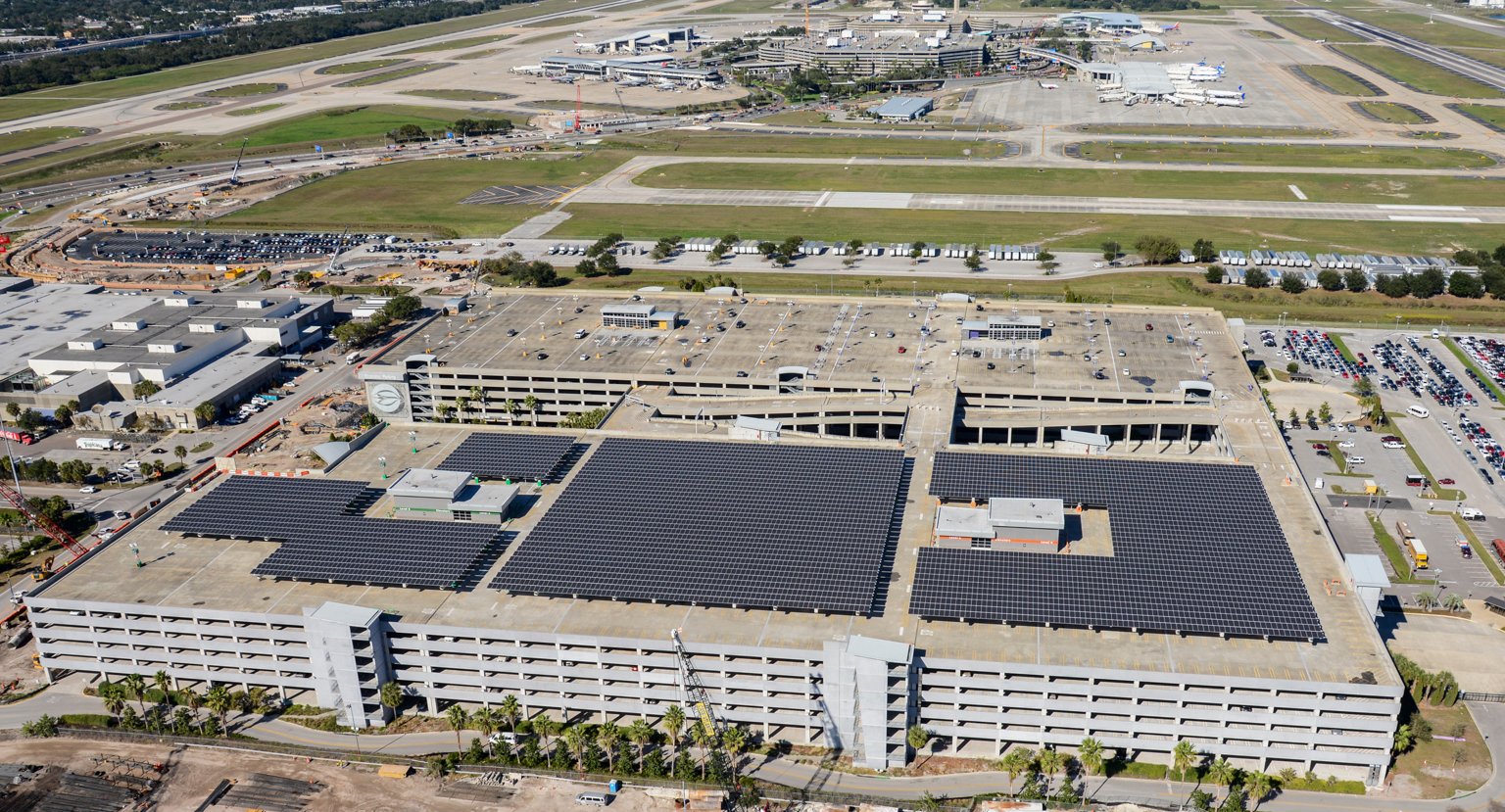 Custom Systems That Seamlessly Blend In
Canopy Lighting, Electric Car Charging, Integration into Parking Garage, Customizable Finishes, Durable Design for High-Winds, Surveillance Camera Integration, Rainwater Management, Versatile Design Options.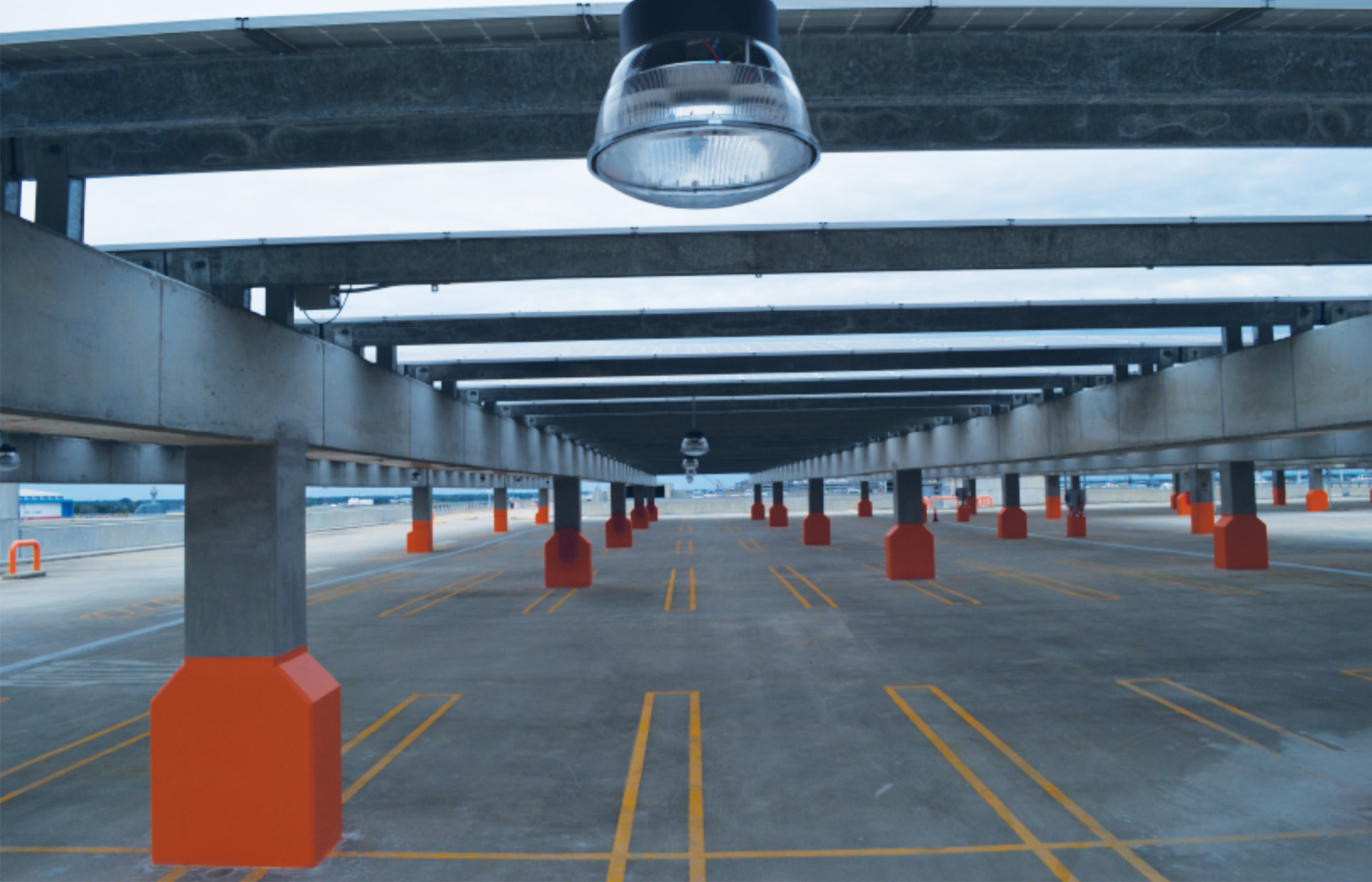 Illuminate Your Parking Area and Go Beyond with our Solar Carports
Discover the Benefits
Upgrade your parking lot and go green with our Solar Carports, designed to reduce energy costs, protect vehicles, increase property value, and reflect vour organization's commitment to environmental stewardship.
Shaded Parking.
These innovative structures provide shaded parking for your vehicles while the solar panels on top convert the sun's energy into electricity.
Smart Investment.
Investing in a solar carport solution is a smart financial decision. In addition to the energy, there are tax credits, accelerated depreciation, nonprofit direct pay and project-specific bonuses.
Generated Revenue.
Covered parking can be a revenue generator. Some businesses can charge a premium to park under shaded solar canopies.
What People Are Saying About Solar Source
What a wonderful company to work with. Every step from purchase to completion was a breeze. They know their business and they guide you through all of the steps. The gentlemen doing the installation explained the steps as they did the installation! And the paperwork and contact to the electric company made going solar a double joy!
Chose Solar Source based on a friends recommendation. I was not disappointed. They were friendly, easy to work with, on time, clean workspace, and the system is working well. Our pool is up 15 degrees in the first two weeks even during this cold February for Florida. I definitely recommend them.
Great price and first class installation. Even the building inspectors were impressed. All of their team, from sales to installers were very very professional and a pleasure to work with. 3 months now and zero issues. Love my solar system!!
Solar Source did a good job of installing panels on our roof. The workers were nice and seemed quite knowledgeable. The job was completed in February of 2021 and we've gotten our first monthly Duke Energy bill since then--$13.82. Can't wait to see if this low cost holds up throughout the year.
OUR SERVICES

Say goodbye to high energy bills with our solar panel solutions.