We Make Home Solar Energy Easy
In just a few simple steps, we'll determine your energy needs and set you up with a solar energy system that's right for you.
Step 1: Phone Consultation
The first step is to speak to one of our energy specialists to see if solar is right for you. We'll discuss your expectations of a solar energy system, evaluate your house through satellite imagery and review your best options. You can call us, fill out our contact form or stop in at our office to begin the process.
---
Step 2: Site Visit
An on-site visit is necessary to ensure that every variable is accounted for prior to the design of your solar energy system. It's important to look at sun access, your home's mechanical and electrical systems and construction drawings if the system is going in during construction or remodeling.
---

Step 3: System Design
Our engineers will analyze the data gathered from the site visit, determine the constraints and attributes of your home and design a system to maximize your energy output needs. At the end of the design process we'll present you with a complete design, including drawings, system specifications and a final quote.
---
Step 4: Installation
Once we obtain the necessary permits and assemble your customized solar components, installation will begin. Our installation technicians are the most highly trained in the field. Our systems routinely outperform our competitors, resulting in the lowest cost of ownership in the business.
---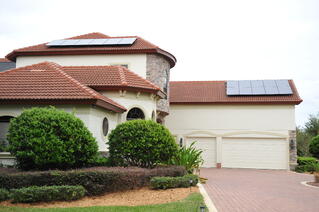 Step 5: Start Saving
Once your installation is complete, you can look forward to lower energy costs. Your system will run with little to no maintenance and is covered under a strong warranty. If your system does ever experience any issues, our highly trained and certified technicians are available to service it 24/7.
Get a Free Analysis & Quote
What People are Saying About Solar Source
Solar Source delivered the best contractor experience we have had ever. For a home improvement that is a long term investment like rooftop solar, you really have to do your homework. Solar Source is a solid, honest reliable installer that worked with us to give us the best equipment with trusted warranties at an excellent price. Our solar specialist Stephen was technically top notch while not being pushy. He had incredible patience as I ask a lot of questions and we worked through several panel options. (I work in solar education and consider their staff to be upfront and trusted). Communication from their team and assistance for permitting, inspection and interconnection was great. We always knew where our project was in the process. The installation crew was amazing! They all had been with Solar Source for some time. I love that the company supports them in electrical school and professional training. When we had a question call about our monitoring we actually received a personal reply on a weekend! It was so exciting to go solar with Solar Source. I know that they will be around to service our system for decades. Highly recommended.
Solar Electric (PV) - Tarpon Springs, FL