After a cold winter, the weather finally starts to warm up. You look outside and see your pool glistening in the sun. It's a perfect pool day. Normally a pool would still be cold around this time of year, but you have a pool heater so you don't have to worry about it. You go outside, dip your feet in the pool, and relax while reading you favorite book. Heated pools are great in times like this, but when the energy bill rolls in, you start to rethink your decision.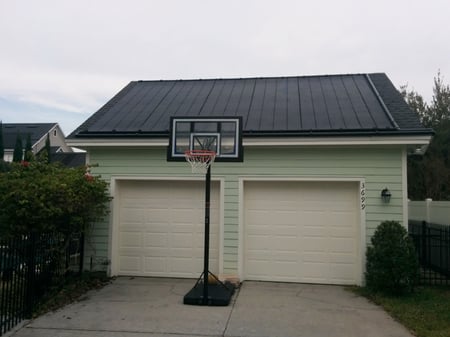 Having a heated pool extends the amount of times you can use your pool each year. To have one can sometimes be a luxury because it can be very expensive, especially the larger the pool. When determining the cost of having a heated pool, you have to consider these two things: the cost of the actual heater and your energy bill after it is installed. Everything starts to add up, but we want you to enjoy your pool while saving some money in the process. Here's how to drastically reduce the cost of your heated pool:
The way that you are drastically going to reduce the cost is through solar heating. There are different ways to solar heat your pool, but the most effective way, and also the one that saves you the most money, is through solar panels. Using solar energy to heat your pool can save you hundreds to thousands of dollars each year. There are many costs associated with having a pool. You have to worry about the equipment to clean the pool, maintaining the cleanliness of the pool, and all of the extra costs with heating it. With solar panels, you don't have to worry about maintenance and the energy used to heat your pool is coming from the sun, a resource that is free. Because you are using the sun to warm your pool, your energy bill will be reduced drastically.
0% due upfront.

Heat your pool with solar now, for no money down. With our financing options, you won't need to pay a single cent upfront.

Lower energy bills.

Save hundreds, if not thousands every year by heating your pool with solar, compared to gas heaters, electric heaters, or even the most efficient heat pumps.

Warranty protection

. Have the peace of mind knowing your investment is protected. The manufacturer's is the best in the market, covering the panels, parts, and labor for 12 years plus a limited lifetime warranty. Alternative heaters come with warranties ranging from 1-5 years.

Return on investment.

Customers generally see a return on investment for their system purchases in less than 3 years.
Through Superior Solar, once installed, there are no operating costs because it works with your pool pump to filter the water from your pool to the panels and then back in the pool. There is no money due upfront and when financing you don't need to put money down. Monthly payments are spread out to make it easier on the customer. Superior Solar uses Heliocol panels, which are some of the best in the business. The panels, parts, and labor are covered for 12 years plus a limited lifetime warranty, to protect your investment. The return on investment, for solar heating your pool, is huge. Customers generally see their return in less than 3 years. Choosing to solar heat your pool, compared to traditional pool heaters, will not only save you money initially but will also save you money in the long run.
Your solar heated pool not only helps you save money, but it helps you save the environment. Solar heating lowers your carbon footprint and emits no pollution into the air. Going solar is a win-win situation and Superior Solar makes that switch as easy as possible. So make the switch today and contact a Superior Solar representative!
Topics: Pool Heating Options
Get a Free Analysis & Quote