Solar Access Law Information for Florida
Are you interested in installing solar panels on your home but don't know whether you're allowed to?
Many homeowners associations have restrictions on the kind of changes and improvements homeowners are allowed to make to their property, which helps to create a cohesive neighborhood style.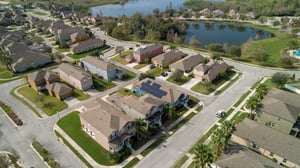 These restrictions and ordinances can be intimidating, and many homeowners aren't familiar with the Florida solar access laws that allow them to install solar panels and other energy collection resources on their property.
At Solar Source, we have the relevant solar access law information to help you determine whether solar panels are permissible for your property.
Know Your Rights
According to a Florida statute written in 2013, homeowners associations and other communities are not allowed to prohibit homeowners from installing solar panels in their yards or on their roofs.
Florida Statute Title XI, Chapter 163, Part I, states that
"A deed restriction, covenant, declaration, or similar binding agreement may not prohibit or have the effect of prohibiting solar collectors, clotheslines, or other energy devices based on renewable resources from being installed on buildings erected on the lots or parcels covered by the deed restriction, covenant, declaration, or binding agreement."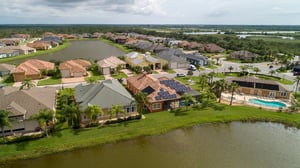 This means that your homeowners association or other neighborhood organization cannot prohibit you from installing solar panels on your home and cannot enact ordinances that "have the effect of" prohibiting you.
For example, in one case, a homeowners association requested that a solar pool heater be installed in the yard instead of on the roof. However, the property didn't have the yard space to accommodate a solar pool heater. Therefore, the homeowner was permitted to install the solar pool heater on their roof.
Trust the Pros
When you work with Solar Source to install your solar electrical panel or solar pool heating system, you can feel secure in the knowledge that we won't lead you astray. We know how Florida solar access laws affect home and property owners, and we'll make sure that your solar panels get the job done and keep you in compliance with all the necessary ordinances.
To learn more about our solar panel services, call us at 1-800-329-1301.
What People are Saying About Solar Source
They are one of the most reliable and professional contractors that I have worked with on a home improvement project. The technicians, sales people, back office and management work very hard to make sure I was satisfied. Although they are little more expensive on some things, overall they have my confidence that the job will be completed on time, accurately and that they stand behind their work.
Solar Electric (PV) - Seminole, FL