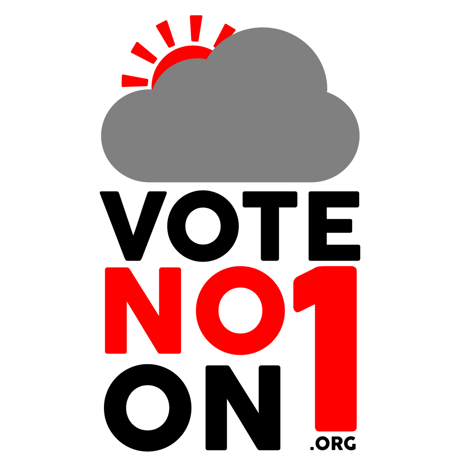 You may have recently heard something about a deceptive solar ballot. But which one is which? And why is it so bad?

Amendment 1, which will be on the November General Election ballot, is an effort backed by big monopoly utility companies to prevent Floridians from generating their own solar power. It's posing as a pro-solar energy initiative but is actually the opposite.

"Let pro-solar energy consumers beware," said Supreme Court Justice Barbara Pariente. The amendment is a "wolf in sheep's clothing."
Here's what it'll look like on the November ballot:
Rights of Electricity Consumers Regarding Solar Energy Choice
This amendment establishes a right under Florida's constitution for consumers to own or lease solar equipment installed on their property to generate electricity for their own use. State and local governments shall retain their abilities to protect consumer rights and public health, safety and welfare, and to ensure that consumers who do not choose to install solar are not required to subsidize the costs of backup power and electric grid access to those who do.
Here's Why It's Bad:
Amendment 1 is a deceptive way of giving utilities unfettered authority to charge hefty fees from people who install solar systems. These fees are designed to eliminate the savings provided by solar systems, making solar unattainable.
Floridians already have the right to own or lease solar equipment on their property and generate electricity for their own use. The language of Amendment 1 sounds appealing, but it won't grant any new rights.
Amendment 1 will change the Florida Constitution to include a presumption that non-solar consumers somehow "subsidize" solar customers, though that is not supported by
any
empirical evidence. In fact, all credible studies run to date proved that deployment of solar systems actually helps reduce electricity costs in that region for all electricity consumers, not just the solar owners. The problem is that it also takes revenue away from utilities who are looking to maximize their return on investments. Making a false presumption that ratepayers somehow subsidize solar owners would give power companies Constitutional rights to punish you with charges if you install solar, under the facade of "protecting consumer rights." Now it makes sense why Amendment 1 has been financially supported by big utilities.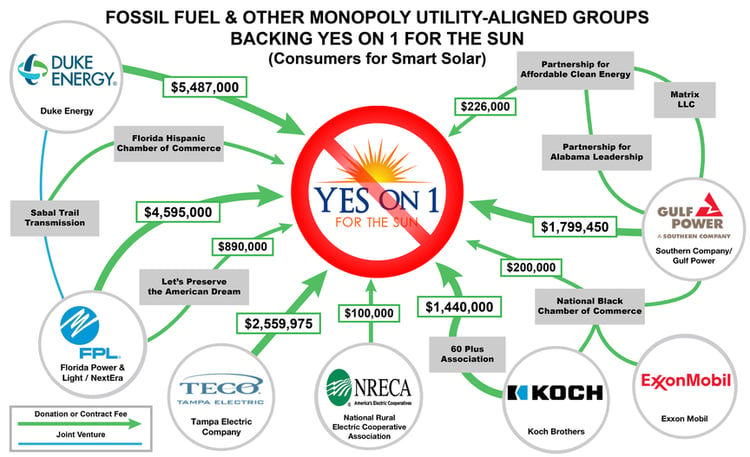 The amendment will also allow power companies to attack Florida's net metering rule, which allows solar consumers to get credit for generating extra solar power and sending it back to the grid. Power companies don't like it because it allows Floridians to generate their own power and pay less on their electric bills.
Don't be fooled by the utilities. Support solar by voting NO on Amendment 1 in NOvember.

Call or contact us at 407.331.9077 if you have any questions or want to know how you can help the solar cause.
Topics: Solar Information, Company News
Get a Free Analysis & Quote