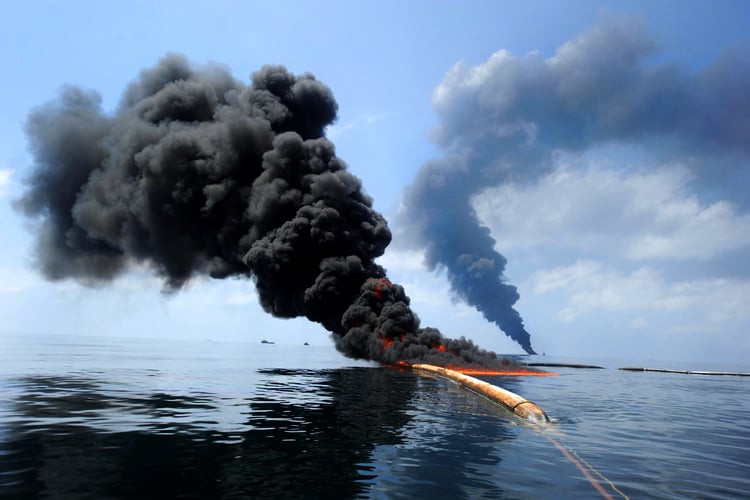 When the oil and gas industry spills or leaks toxic fluids like oil or chemically-infested wastewater into the ocean, local ecosystems can be damaged for decades. So why don't we know why most spills happen?
For many risky activities, information about the causes of common negative events are published all the time. You know you shouldn't text while driving because so much data links it to automobile crashes. You know you shouldn't leave an item cooking on a stove unattended because it could start a fire. Understanding what causes the most common of accidents is important so that you can take corrective measures to avoid them. So why don't we know the leading cause of oil spills?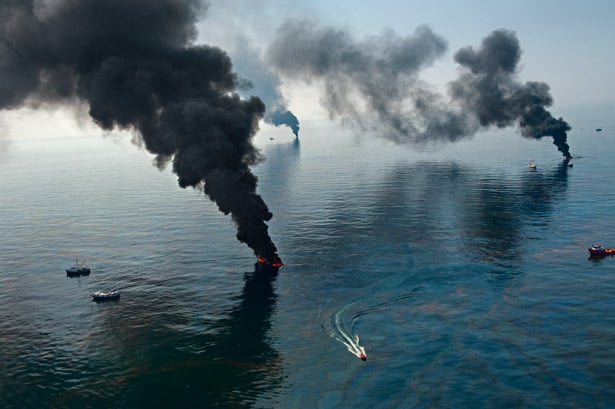 Recently, the Environmental Protection Agency tried--and failed--to research 12,000 recorded spills related to oil and gas activity in Colorado and Pennsylvania. They were unsuccessful because there was so little data recording the spills and the data that was available did not contain enough information to allow for a meaningful analysis. The highest recorded cause of these spills was "failure of container integrity"... So the cause of the spills was a spill?
This kind of information isn't available because many oil and gas regulators do not require operators to report the real cause of incidents. Instead, "equipment failure" and "human error" are two of the most used explanations. Talk about being vague! What kind of equipment failed? Does it fail a lot? What does "human error" mean here? These questions go unanswered and oil and gas companies can never learn from their previous mistakes.
As frustrating as this is to the general public, states are even more irked about the damage being done to their beaches, tourism industry, and the cleanup they often have to do with their own resources. The North Dakota Industrial Commission (NDIC) is just one state to have recently established incident reporting rules. By collecting detailed information about spills since 2014, trends are just beginning to develop for a meaningful analysis detailing the causes of leaks and spills.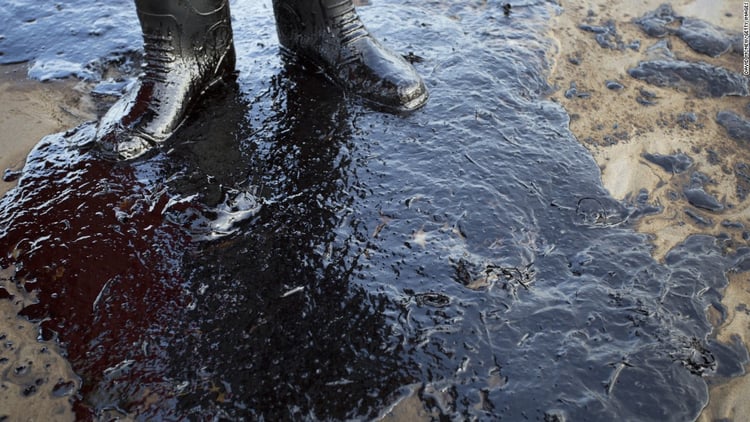 Still, reporting on these environmental tragedies has a long way to go. There needs to be more comprehensive reporting rules in place so as to reduce oil and gas spills across the country. Only when effective spill reporting is put into place can we discover--and then stop--the actions that caused them.

Tired of hearing about the damage being done to the environment? Do your part to save it! Give us a call at 407.331.9077 or contact us online to learn about making the switch to solar and the positive impact it will have on the world around you.
Topics: Green Energy Solutions
Get a Free Analysis & Quote